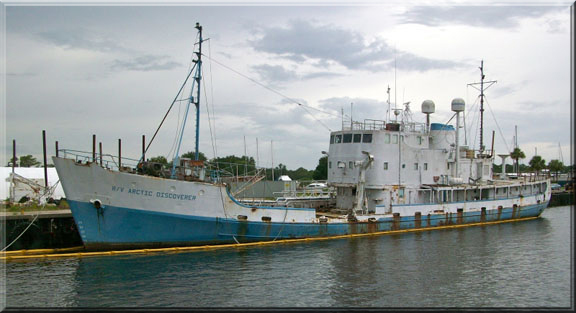 Artifact from the SS Central America

This is an unusual artifact we found in the lab on the Arctic Discoverer. We believe it is part of the structure of the SS Central America. One side is smooth and still retains the curve and shape it had when on the ship. The other side is covered with shells and micro sea life.



Small shells and other sea life embedded in the back of the piece. I have sealed it with butvar, the same sealer I use on fossils to preserve them.



The piece measures: 8 7/8" long x 4 3/4" wide.



Mo says, "Yep, smells like an artifact!"