Hello members, once again we had a great day with perfect weather for our semi-annual fall picnic. We had 25 people attend our gathering at the Lake Julian Park in South Asheville. There was plenty of good food, friends and rocks to trade. For many of our new members, this was their first picnic, welcome! Of course I bugged everyone with my camera, but if I didn't who would get all those smiling faces for these reports?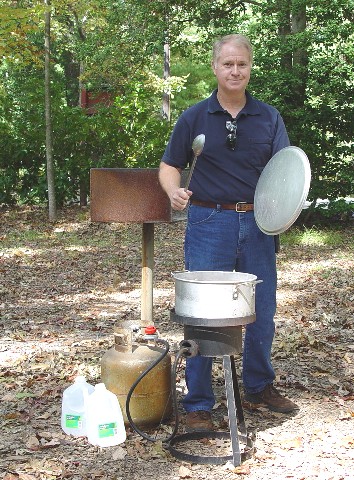 Jerry and Tena were some of the first to arrive. Jerry made a pot of his famous "dirty rice", well, it's famous now !
One by one the members trickled into the park.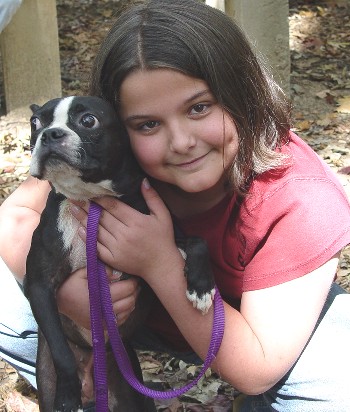 Rockpup with her Rockdog Gladys.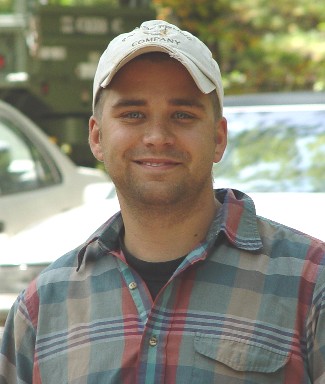 Dave Hart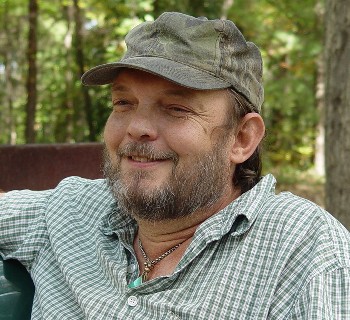 Steve Penley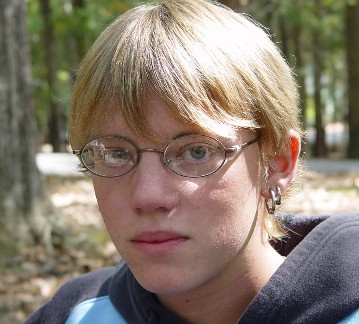 RJ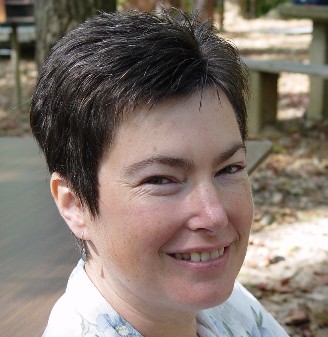 Tena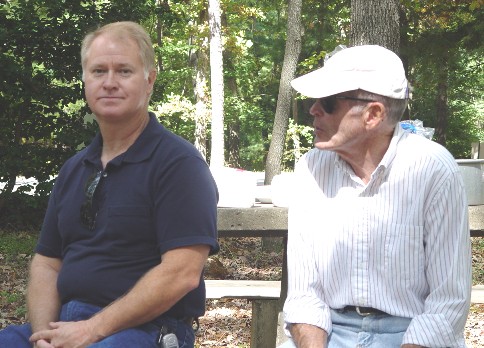 John D. and Jerry talking important rock stuff!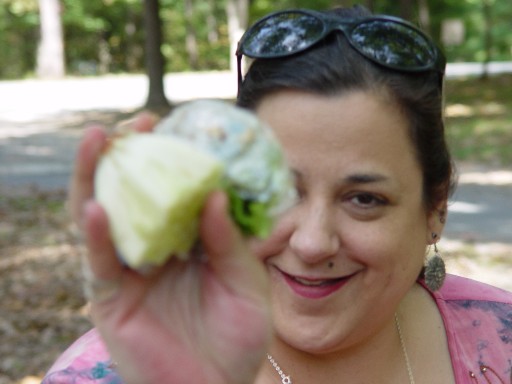 Maitri attempting to assault me with some type of dried fruit!
A rockhound picnic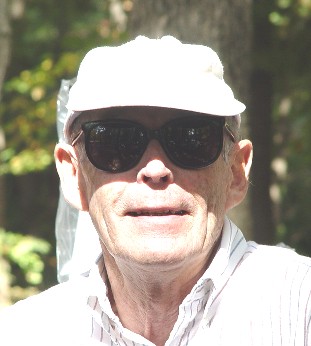 John Deney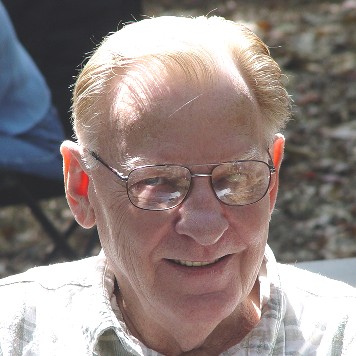 Dick J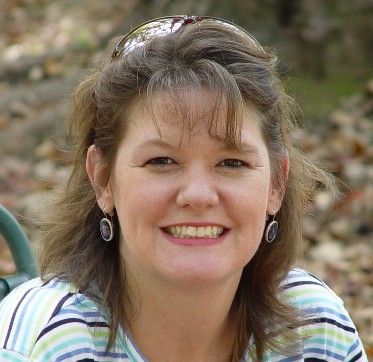 Jackie P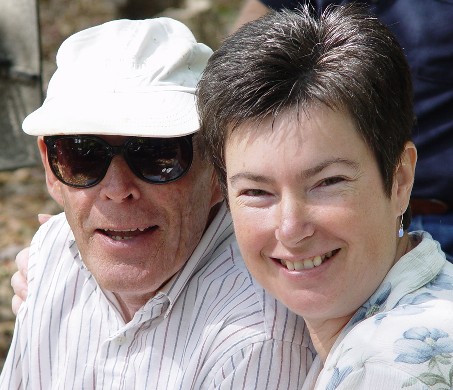 John and Tena got together and again, were planning to run off together!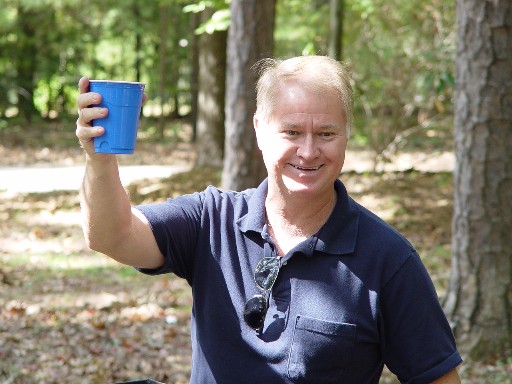 Jerry overheard their plans and finally gave in to fate, then he toasted the happy couple!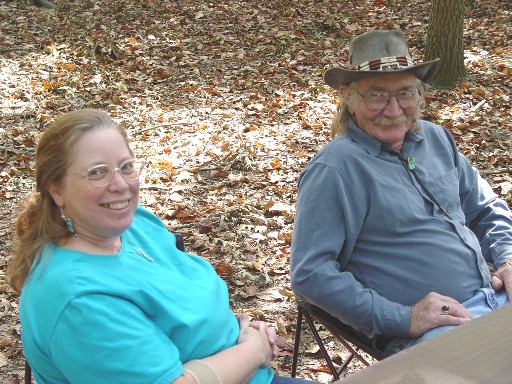 Robert and Linda, ready to trade rocks!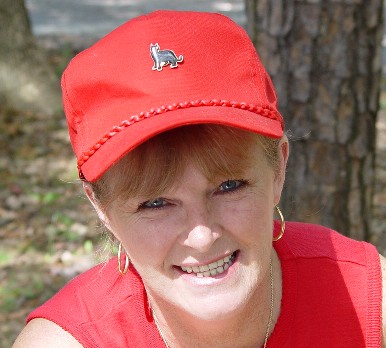 Sharon
Finally it was my favorite part of the picnic, time to eat! Everyone brought plenty of excellent food. We had Jerry's great dirty rice. Tena baked a huge strawberry cake which disappeared pretty fast. Chicken, ham, salad, sloppy joe (the sandwich, not me), more cakes, food, food, food!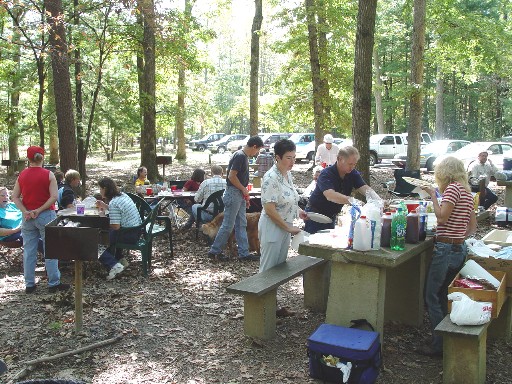 Time to dig in!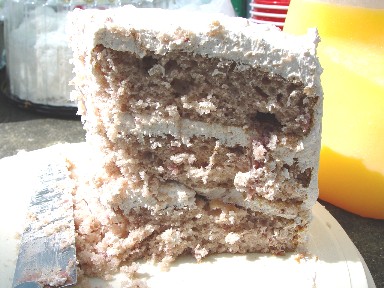 Tenas cake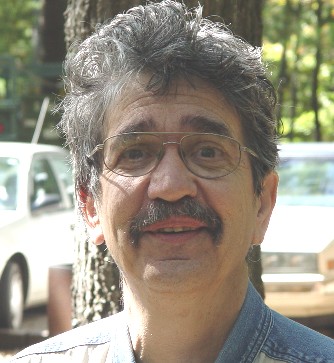 Mark Stearn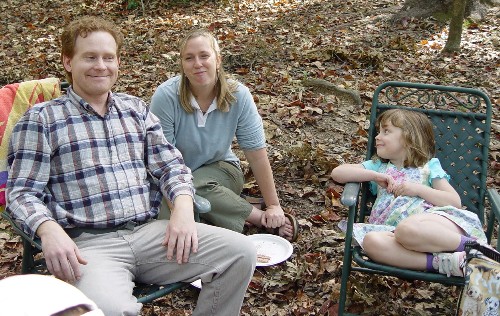 Curtis, Adrian and Chloe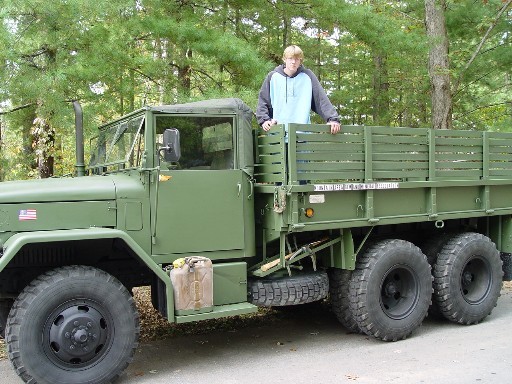 Maggie was feeling a little left out since I made her sit in the parking lot, so RJ went out to sit with her.
After most of the food was gone it was time to trade and show some rocks. I brought some of the beryl I had been finding at the Ray and some corundum to trade. Dave Hart showed some of the great quartz he has been prospecting. He also brought minerals from out west to trade and a nice gold nugget to show. Curtis and Adrian and Chloe brought some nice micros and other minerals to trade. Steve Davis had been to Georgia collecting amethyst, he brought some to trade and gave me a very nice specimen. I also got a nice specimen of kyanite from Curtis, a cool garnet crystal from Rockpup and traded for quite a few other interesting rocks and minerals. Everyone had something nice to show or trade with.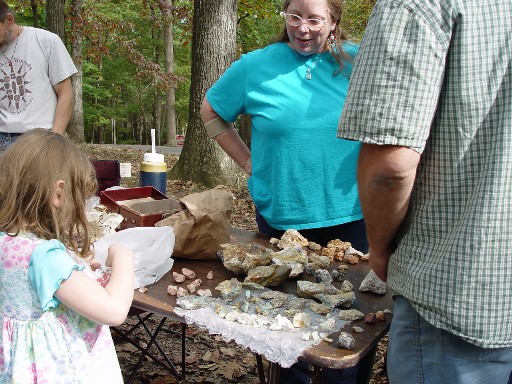 Rockpup Chloe to the left making a deal with Linda.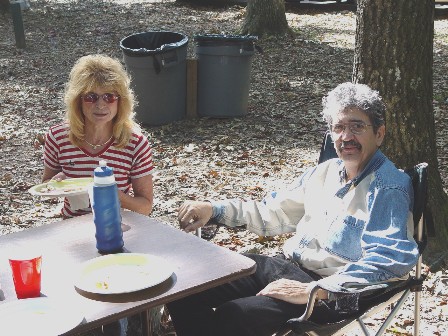 Mark and Chris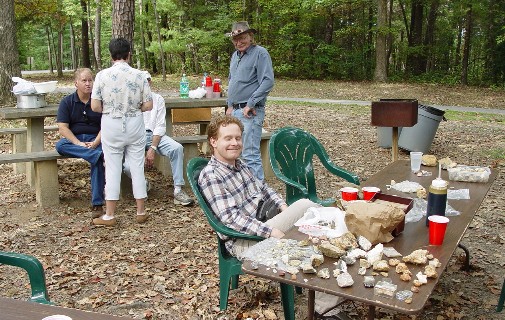 Curtis and what's left at the trade table.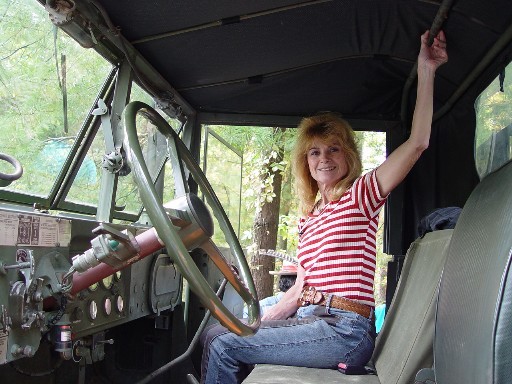 Chris checking out the MAGMA Mobile.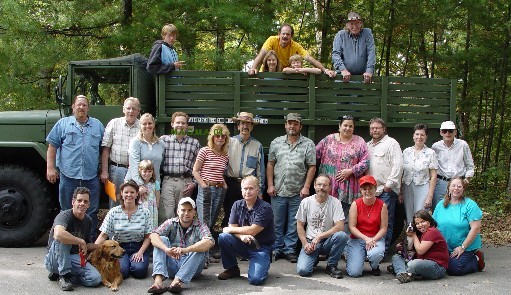 All to soon it was over and we got together for a group pic. Then everyone packed up and began the trek home. Until the spring picnic, "To the MAGMA Mobile" oh, and I'll see you guys next weekend on a field trip 8^)