Fifth Annual Western North Carolina Rockhound Roundup!
July 30th-August 3rd, 2008

photos by: Rick Bernotas, Lee Fleming, Mark Gaskins and Rick Jacquot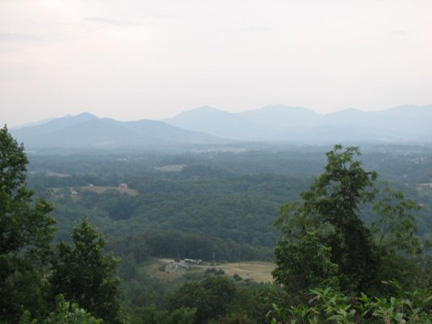 What do you get when you gather over one hundred M.A.G.M.A. members from all over the United States? The best group of rockhounds in the world, that's what!
July 30th was the official start date for what turned out to be the most successful WNC Rockhound Roundup ever. What started out as a small club picnic at Lake Julian park in 2001, has turned into a major rockhounding event for the MAGMA club here in Western North Carolina.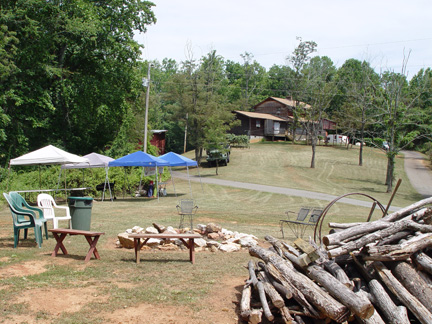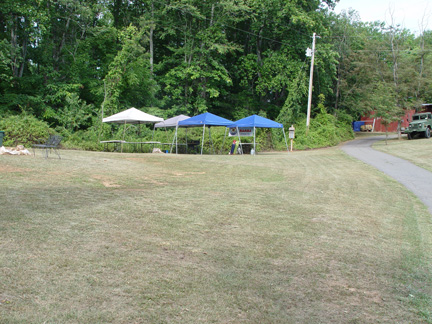 The day before the festivities began.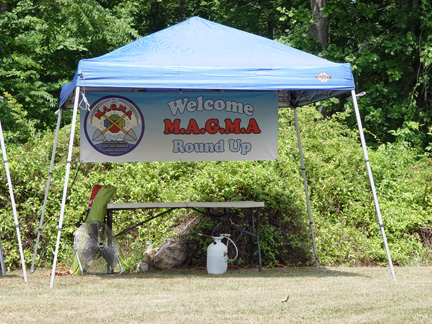 Our new Roundup banner thanks to Pete Mailman.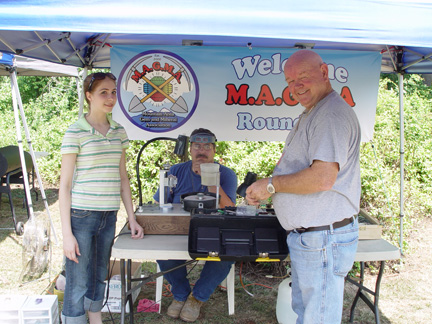 The first arrivals were Jeff, Fiona and Ken, they arrived a couple of days early to setup camp. Jeff wired the electric so everyone would have plenty of juice to run things for the week.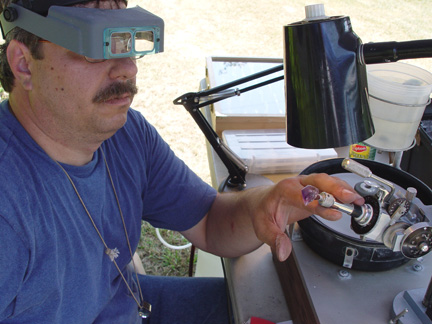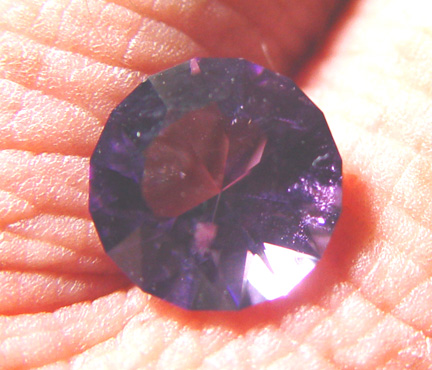 Jeff began cutting stones the day he arrived. This is a piece of Diamond Hill amethyst he cut for Sandy.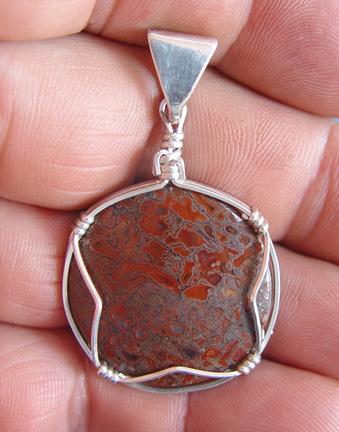 Ken started off his wire wrapping by fixing this dino bone piece I had cut a few years ago.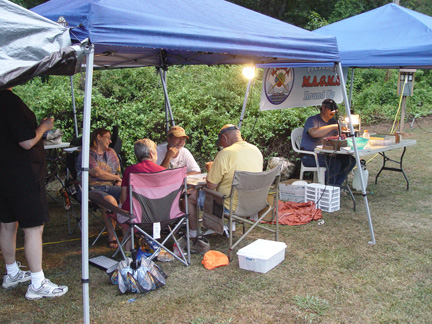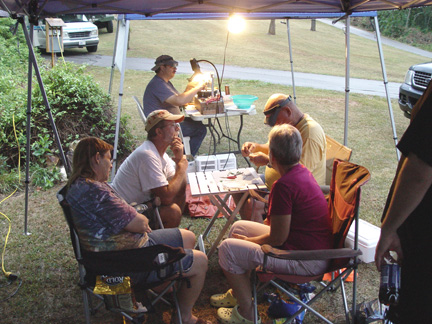 And the lessons begin!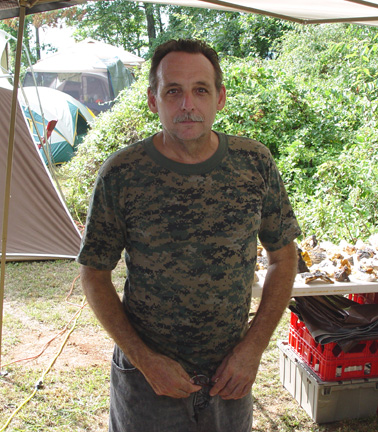 Mike
Pages: (3) (4) (5) (6) (7) (8) (9) (10) (11) (12) (13) (14) (15) (16) (17)