2007 Annual Western North Carolina Rockhound Roundup!
August 1st-5th 2007

photos by: Lee Fleming, Rick Jacquot,
Sandy Jones, Sandi Hill
We had yet another very successful Rockhound Roundup for the 2007 year!. Again I got to meet many new MAGMA members from all over the United States as well as see many regulars from past years roundups.
The event started early for some. Some folks come to WNC just to attend our event, and I am more than happy to have them setup camp early for the week.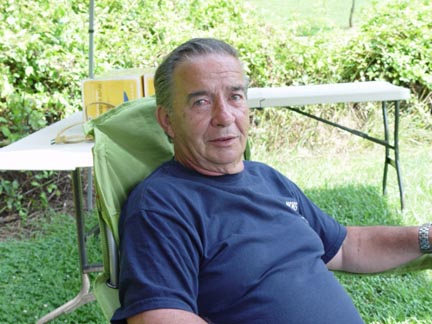 Our first arrival this year was new MAGMA member Henry Stelline from up near Boston.
Wednesday the 1st...
We started off our Roundup week at our regular location, the Little Pine Garnet Mine with over 30 members attending. Special thanks to Jackie Ball for allowing the MAGMA club to collect at the mine for the $10.00 entrance fee, we had a blast!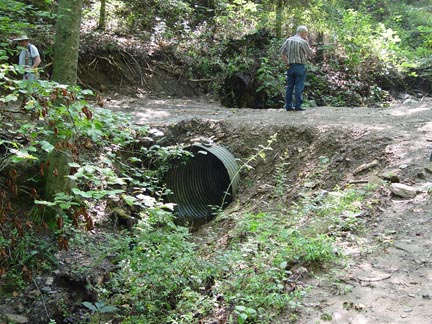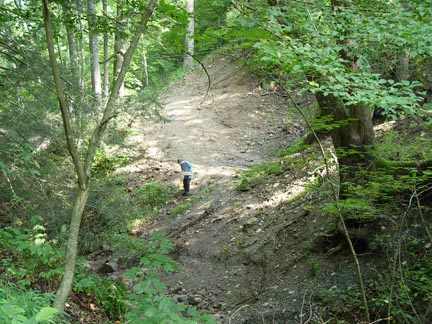 Jackie has done some work at the mine, installing a culvert for easy access to the other side of the creek, he has also cleared a large area on the other side for easy collecting in the dump piles.
For information on how to collect at the Little Pine Mine, visit my web site at www.wncrocks.com and click on the "collecting sites" link.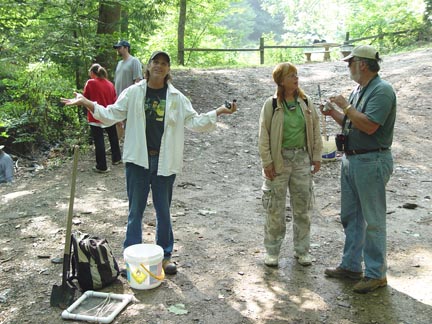 Ernie, Linda, and Lee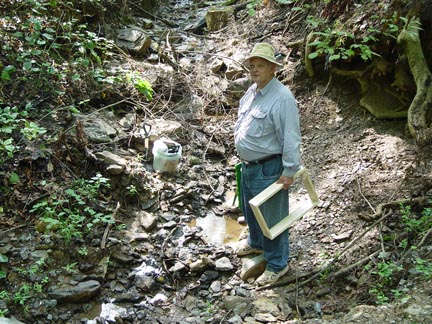 Richard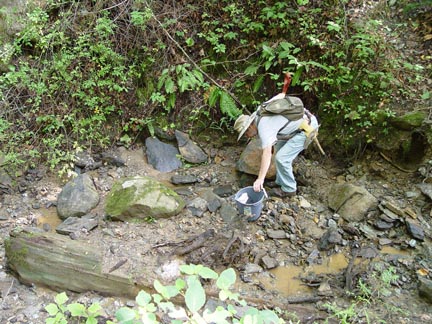 Collecting in the creek.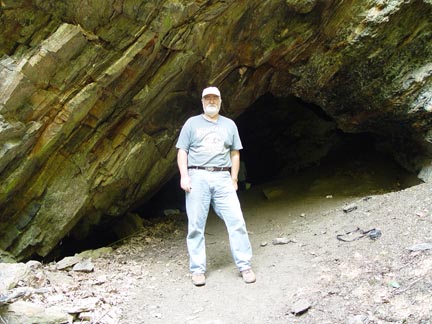 Lee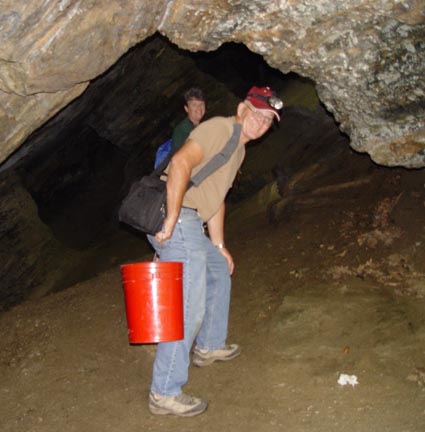 Lets go inside!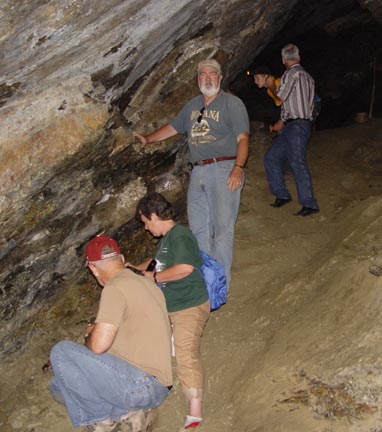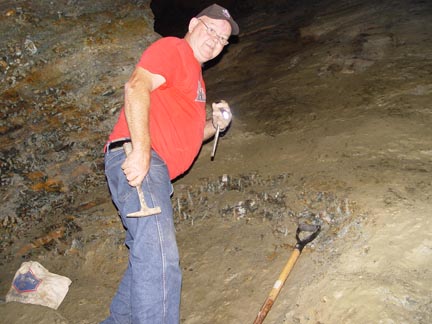 Ken
Pages: (3) (4) (5) (6) (7) (8) (9) (10) (11) (12) (13)
Back to field trip menu