Fieldtrip Report:
Lake Chatuge, Clay Co., N.C.
Towns Co., Ga.,
January 28th, 2006
Time for the second fieldtrip report of 2006!, we had an outstanding turnout for Saturdays dig at Lake Chatuge, despite the high water levels, this did not stop over forty M.A.G.M.A. members new and old from showing up for the days outing. Some of us met in Asheville and caravaned to the site where we met with around fifteen carloads of other members. Our first visit was to be the Jackrabbit Ruby loaction that is listed in my book. This site has been frequented by rockhounds for many years and the pickings are getting slim, we did manage to find several nice sapphires. One sign for finding corundum at the lake is to look for the amphibolite outcrops with green troctolite, this is obvious at some areas on the lake but at many sites, the area is covered with mud and sand and finding the "green" rock can be impossible, I tell people to search any area that shows a good gravel bed, I have found sapphires in some unusual locations at Lake Chatuge with no signs of an outcrop of any kind.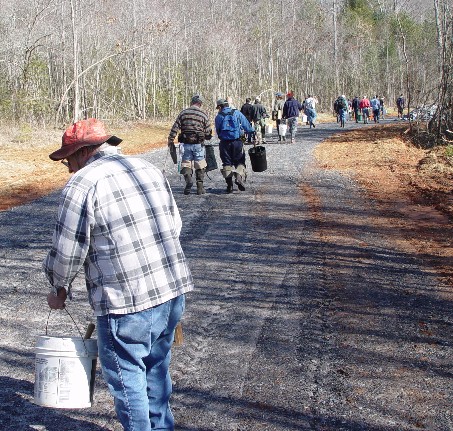 The hike to the site.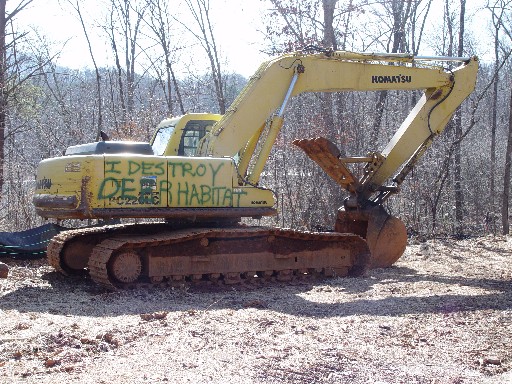 The Forest Service is doing some work in the area, it looks like the local treehuggers don't approve!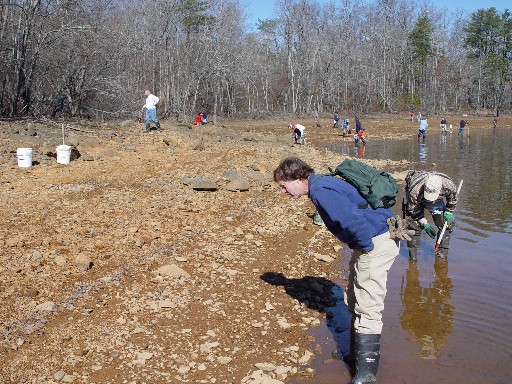 Looking for sapphires
We had many new members show up for the trip, Terry Dalton and his Wife from Black Mountain, I finally got to meet Don Weissmann from Atlanta, plus several others from the Atlanta area.
Roseanna took the layed back approach to rockhunting.
Greg Fillipelli, every time I saw him I wanted a Cuban cigar?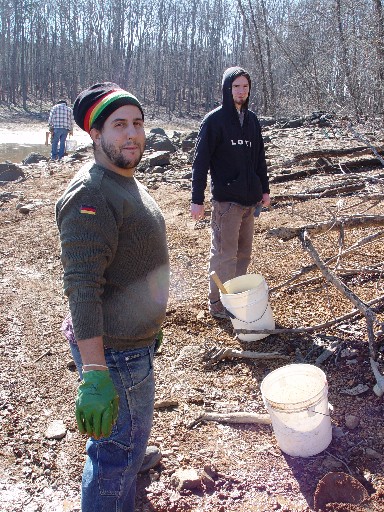 Miles Fillipelli and friend.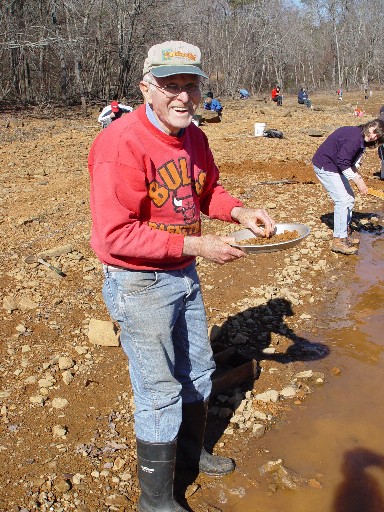 Ted Wallenius having fun.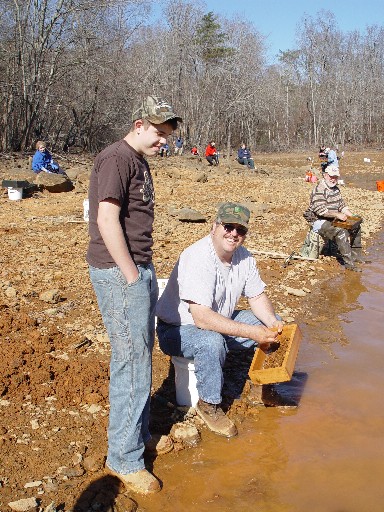 Justin and Wayne on the hunt.
Back to fieldtrip menu